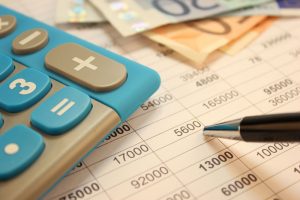 The average owner manager of a small to medium sized business may not know what 'management accounting' is. They may not know how it could benefit their business and probably will not know how and where to get this management input and advice on a cost-effective basis.
Out with the old and in with the new!
Traditional accounting practices concentrate on compliance – getting year-end accounts filed and tax paid on time to keep HMRC at bay.  Management Accounting takes a more 'hands-on' approach.  More focus is placed on the analysis, review and reporting of relevant information on a timely basis.
Management accounting focuses on a 'forward-thinking' approach.  Integral can help with cash-flow forecasting, financial modelling and business planning.
Thorough analysis and reporting should lead to better understanding of the key drivers within the business to improve decision making and identify strengths and weaknesses within the business.    Management accounting also has a strong emphasis on performance management – setting and monitoring targets and key performance indicators (KPIs) can provide meaningful measures with which to monitor business performance and facilitate continuous improvement.
Cost Effective Service
The person best qualified to provide such management accounting services is a CIMA qualified accountant.  Many small and medium sized businesses may not necessarily have the need for a full-time accountant or be able to justify the cost.
Integral offer a fully scalable freelance service – you just pay for what you need to suit your business.  The service can be available a few days per month or quarter, a couple of hours per week, or even for a one-off project to help you put appropriate systems in place.  You may also see the benefit of the management input on a regular basis and, possibly combined with some of our other services, may use Integral as your 'go-to' business partner.
We don't expect clients to shell out for expensive computer equipment or software.  We encourage use of cloud-based software Xero. By operating in the cloud Integral can securely access your data from anywhere to assist you and provide meaningful real-time data.